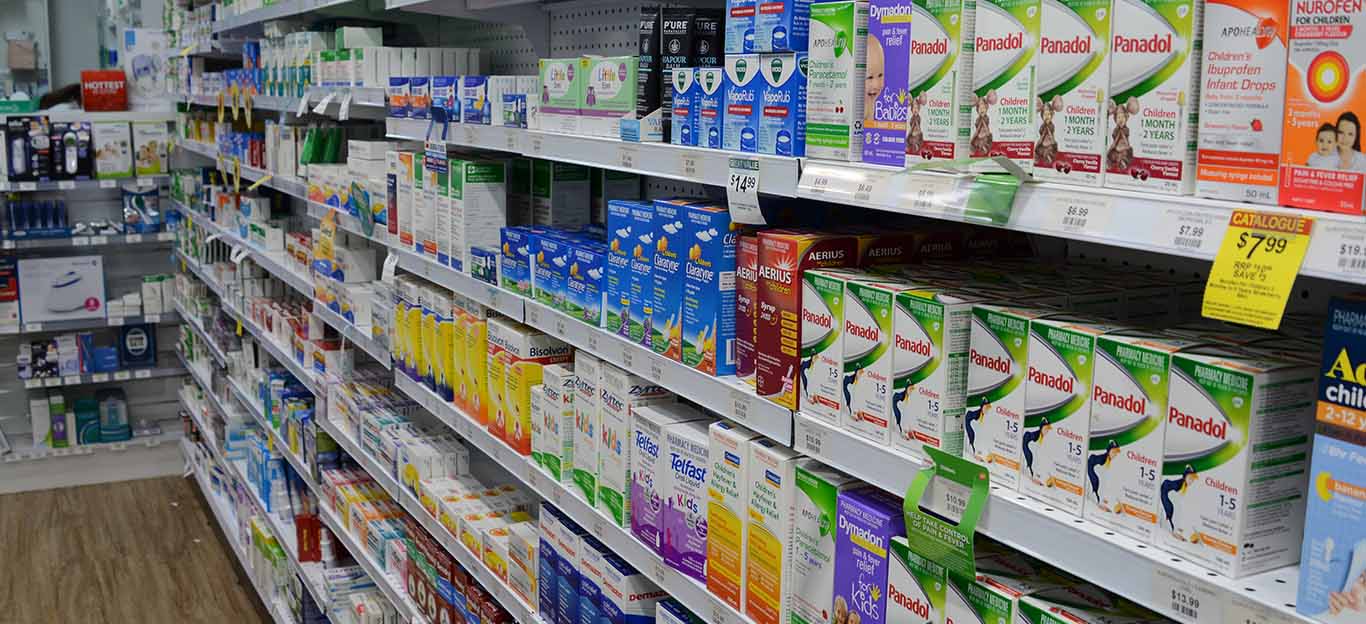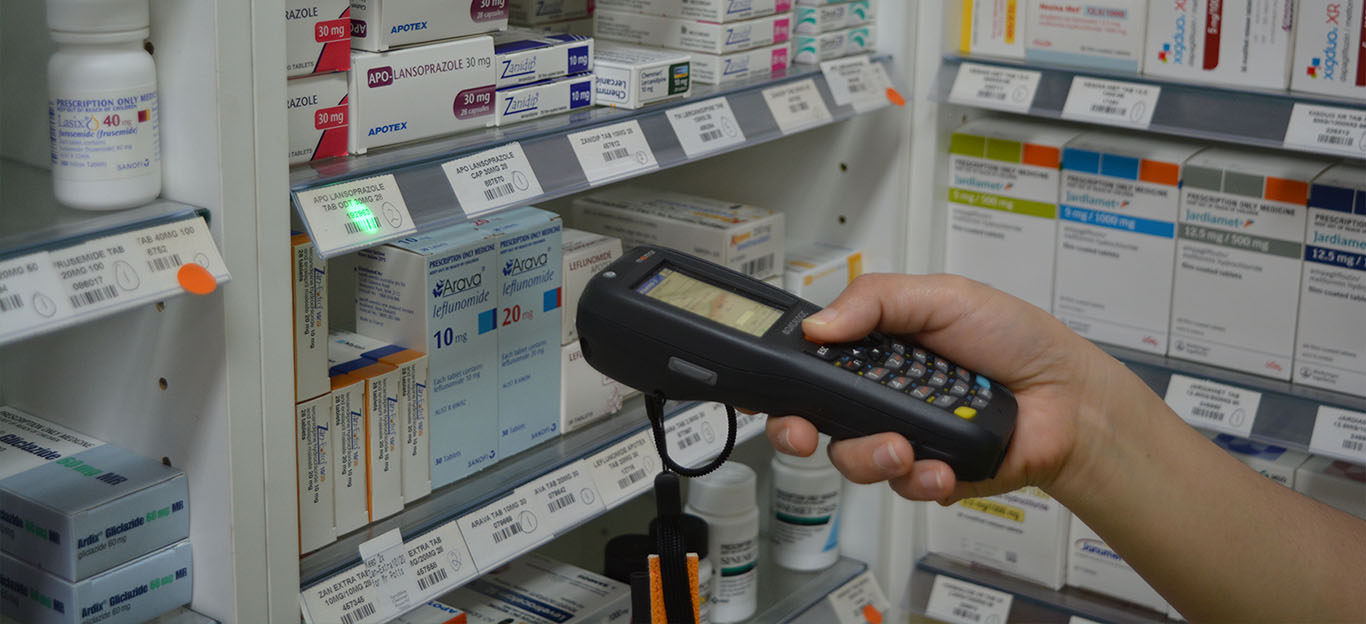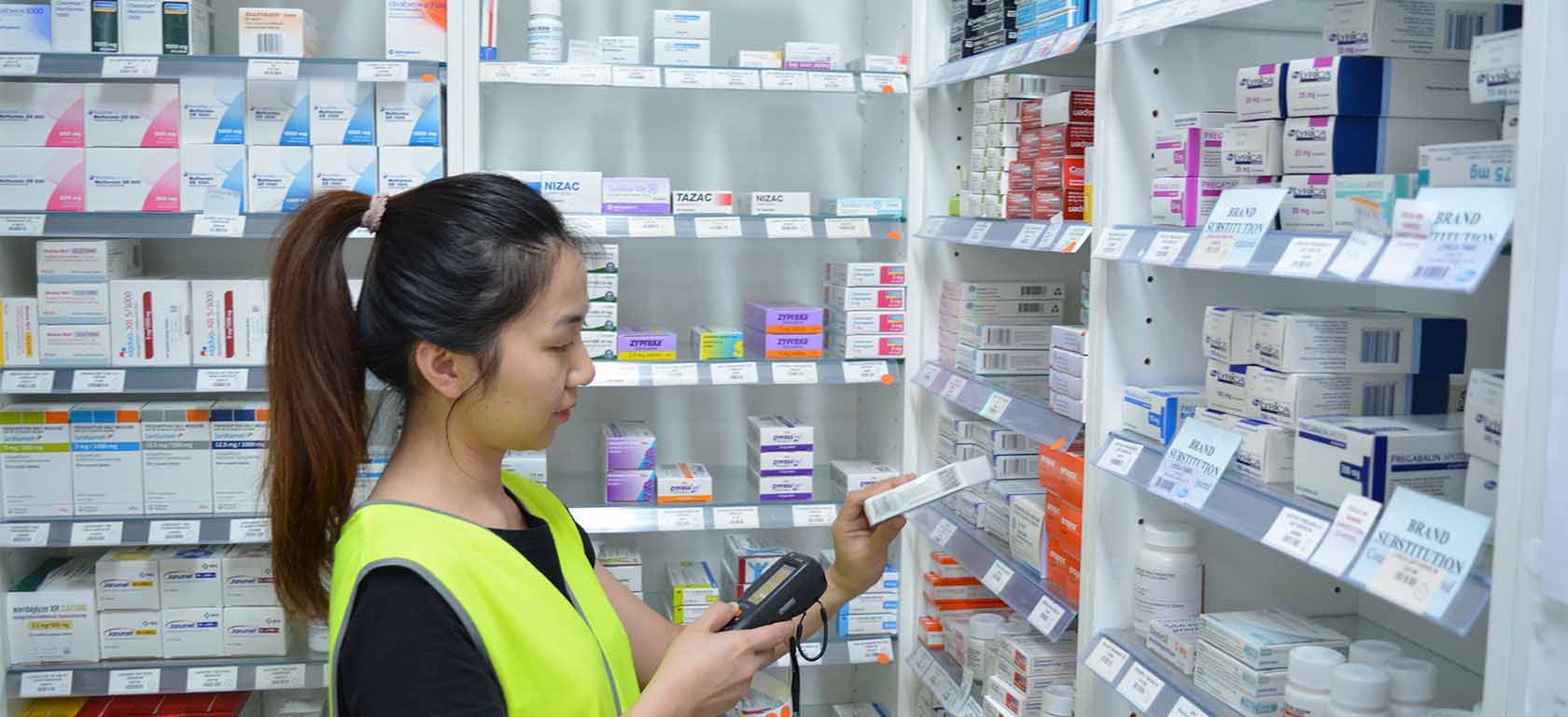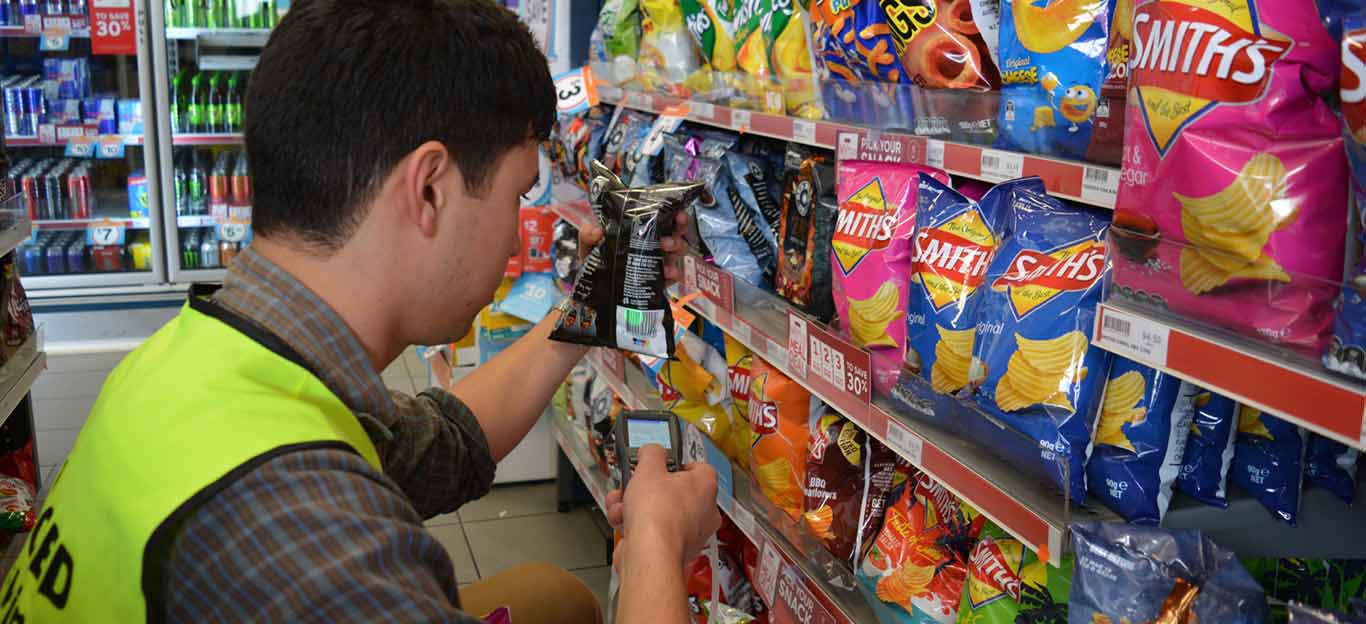 Inventory accuracy is vital to the success of your business
Reliable stock on-hand counts are the best way to prevent a breakdown in your supply chain, and Advanced Stocktaking is the leader in ensuring accurate stock reporting in Australia.
Improve inventory accuracy by having the Advanced Stocktaking team perform your inventory counts on your behalf. You'll not only save time but also ensure accuracy. Read on to learn more about our helpful service.

Your system is only as good as the data entered into it
The advantages of an independent team managing your stock control are many. From minimised human error to a time-efficient count process that has no impact on operations, an independent stocktaker like Advanced Stocktaking can save your business a lot of money in the long run.
We utilise world-class technology in barcode stocktaking to efficiently handle large stock businesses like supermarkets and pharmacies. Our highly trained team has years of experience and accredited training, ensuring your stock records are always accurate.

Who we help
Advanced Stocktaking has a range of experience with both small and large operations. From petrol stations to supermarkets and everything in between, we understand the importance of an accurate stocktake within an appropriate timescale.
Our services are suitable for the following business sectors:
Pharmacy Stocktakes
Clubs/RSLs
Supermarkets/Convenience Stores
Petrol stations
Newsagencies
Retail Stores
And more
For fast, accurate and itemised stocktakes using barcode scanning technology, get a quote from the team at Advanced Stocktaking today.

Speak to the team at Advanced Stocktaking Services today
There are many situations in which an efficient independent stocktaking team can make your life easier. These can include the sale of a business or changes in stock valuations that require itemised stocktake reports.
Whatever your situation and requirements, our independent stocktakers have undergone accredited training and can work to offer reporting and system integration with your existing software.
You'll find peace of mind in our reputation for accuracy, and we have team leaders that monitor our in-house training and development to audit and guarantee the accuracy of our stocktake services. Get a quote today and see how easy it is to achieve accurate results with our stocktaking experts.
When it comes to the smart decision of opting for an independent stocktake, you want to ensure accuracy and efficiency with a proven provider.
Advanced Stocktaking Services has an extensive portfolio of experience in delivering stocktake services. As an established service provider with a range of business models successfully serviced by our experienced team, you can trust that you have made the right choice.

About Advanced Stocktaking
Advanced Stocktaking is an independent stocktaking company with offices around Australia. Our expert team specialises in providing stocktaking services to the retail, wholesale, manufacturing and hospitality industries. Business owners and managers within those sectors can access detailed inventories and variance reports both electronically and manually to cater to various business needs through our services.
With Advanced Stocktaking, you are guaranteed accurate, independent stocktake services that utilise the latest technology available. Our company cemented a reputation in the stocktake industry by being the first to introduce barcode scanners into the Australian market for stocktaking services. We are also the sole distributor for the Videx range of barcode readers.
Learn how Advanced Stocktaking Services can help you today
Our wide range of experience with both small and large operations means our team is fully equipped to provide accurate stocktaking within an appropriate timescale.
Our team will undertake a series of double-checks, overseen by a Team Leader with a proven track record in managing large and complex stocktake assignments for every project.
Ensure a simple and accurate DIY stocktake with Advanced Stocktaking and AdvStock
As an established leader in the delivery of premium and innovative DIY stocktaking solutions and technologies, AdvStock specialises in giving you the right tools to perform accurate and regular stocktakes.
Our DIY stocktaking systems are suited to retail, wholesale, manufacturing and hospitality environments, searching for a simpler way to complete this often time-consuming and complicated task.
Leaders in Commercial Stocktakes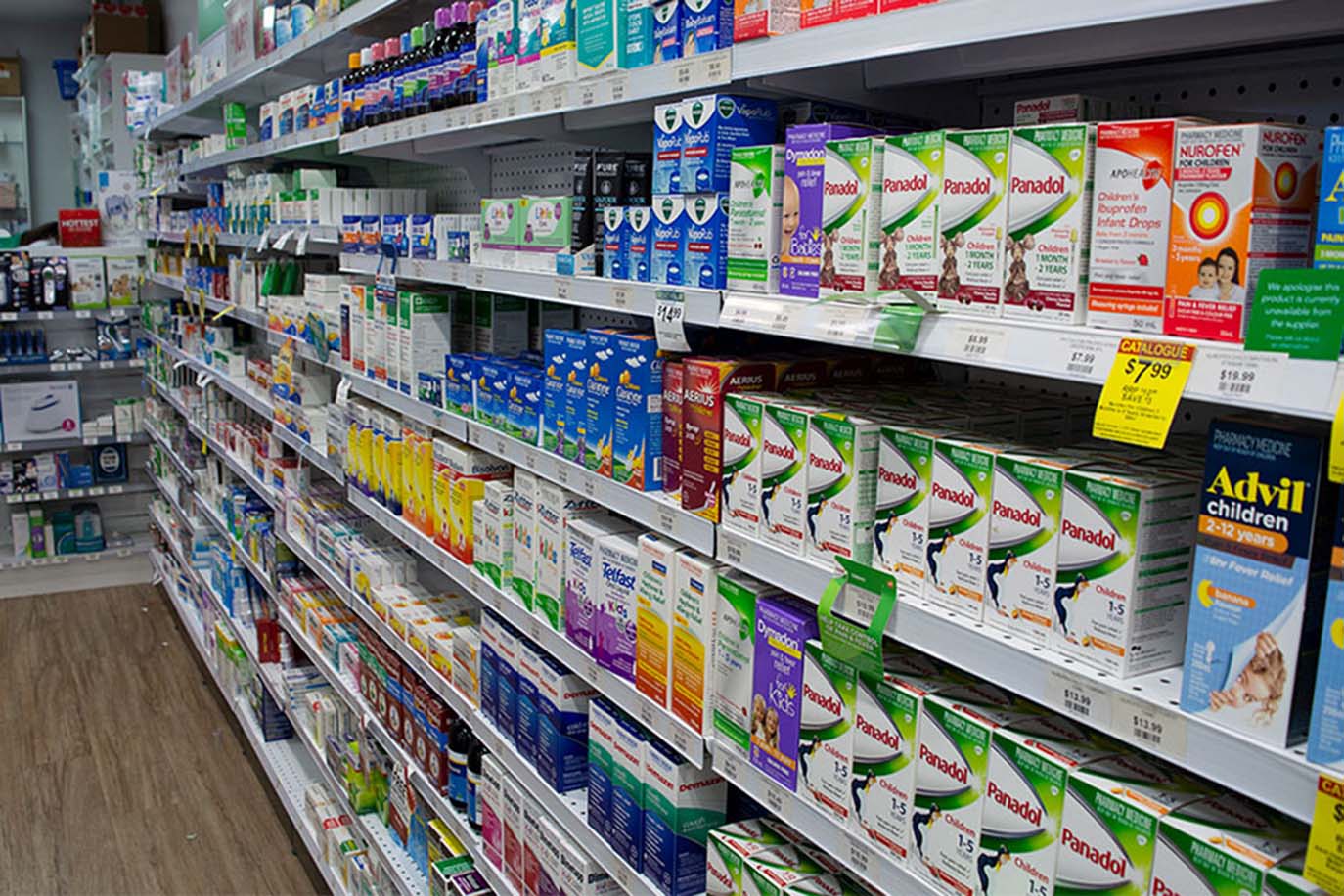 Pharmacy
Leaders in Pharmacy Stocktakes, Clubs, RSL's and Supermarkets / Convenience Stores. Fast, Accurate and Itemised Stocktakes using Barcode Scanning Technology. Sale of Business Partnership, Changes Stock Valuation, Free POS update with every Stocktake including:
Fred Office
Simple Pennylane
POS Browser
Mountain Top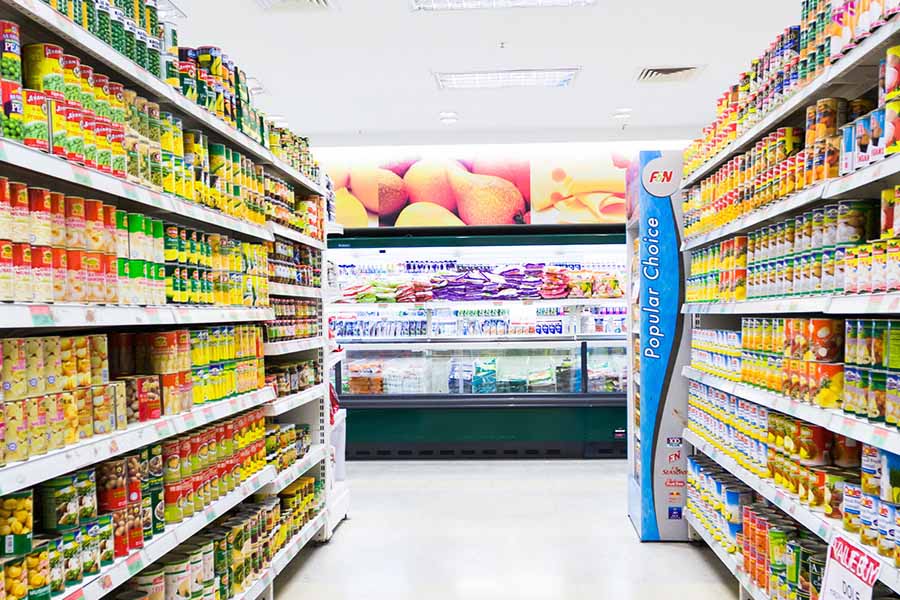 Supermarket
Supermarkets / Convenience Stores. Itemised Stocktake Reports using Major Wholesale Prices. Immediate Results using the latest Barcode Scanning Technology.
Supermarkets and Convenience Stores
Sale of Business
Partnership Changes
Stock Valuation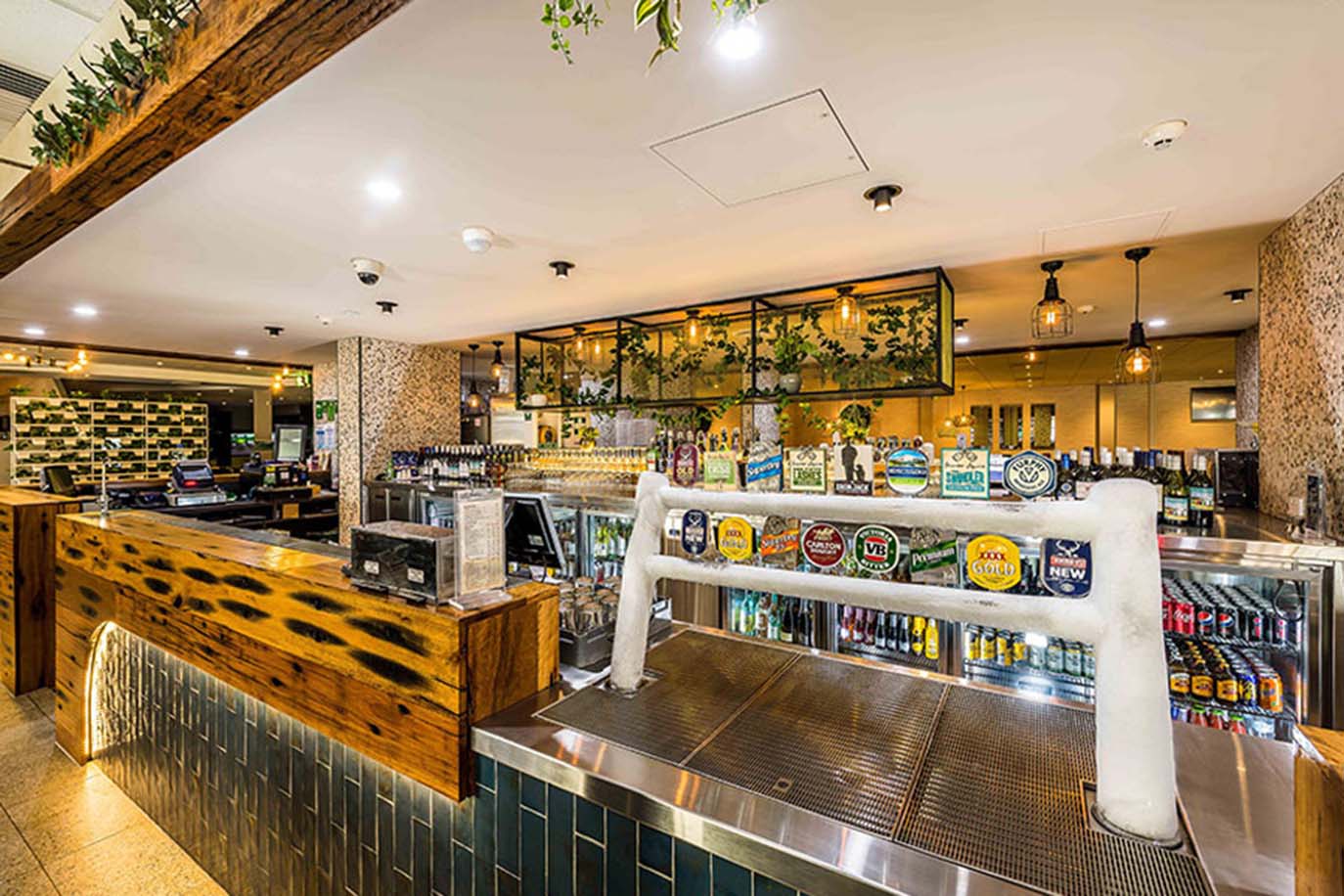 Clubs & RSL's
Clubs & RSLs Stocktake Capture using Barcodes and Our Exclusive BARSTOCK SOFTWARE Especially Developed for SPORTS CLUBS and RSL's Itemised Reports by:
Commodity
Bar Locations
Gross Profits
Trading Reports
DIY Stocktaking, direct from your phone.
Running a stocktake from your phone is convenient and easy.

(Covid-19 Solution)

Advanced Stocktaking Services also offers a Sister site "Advstock Inventories" (advstock.com.au) that enables a "Do It Yourself" stocktaking solution.
Utilise your own staffing resources to conduct a stocktake at your convenience. This allows an opportunity to continue stocktaking during the Coronavirus outbreak.
Visit our DIY site advstock.com.au for more details.
3 Easy Steps
- 3 Minute Setup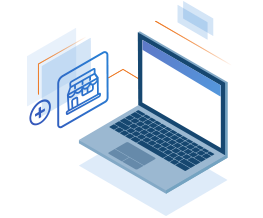 1 My Stores
Create an unlimited amount of store profiles.
Each profile can have its own range of products with its own pricing structure.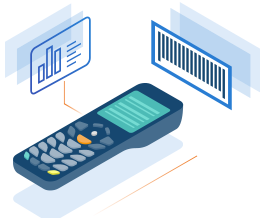 2 My Data
Simply upload your data using our data mapping tool and synchronise the data using our (IOS) iPhone, Windows Mobile 6.0 or Android App's.
Supported Devices:
iPhone
Android
Memor X3
Videx Cyberbadge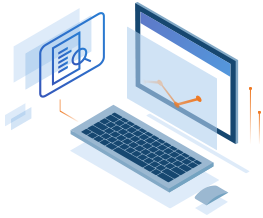 3 My Reports
You can create PDF reports, download CSV data or create Excel spreadsheets from all reports.
Supported Reports:
Stocktake Summary
Detail Level reporting
Department/Sub Department reporting
Variance reporting
Location based reporting
Other reports? - Ph: 1300 491 775.